CREATIVE DIRECTION BY:
BILLIONAIRE BURKE & SOCKX
We open back stabber with burke talking to a therapist; talking bout his paranoia & as the the psychiatrist ask him to explain, we cut to black. Then we show Ambulance lights , reveling burke and woman laid on the ground bleeding out.
We fade to black , we show the Text " 24 hours earlier. on screen.
We cut to car scene with Burke telling his friend about sleeping with other men women,
as he talks , we cut into slow motion scenes with burke with this 1 particular lady.
​
We then cut to scene with Burke in the club with the particular lady. (light skin heavily tattooed)
She's now his love interest.As the video progresses, we show clips of her with the other dude.
We then show clips of the guy in car with burke Spilling the beans about the chick.
​
As we near the end of the video we see burke and the particular lady coming out of a store. We do an over the shoulder shot & pov shot to insinuate someone is watching.
​
It fades to black, you here guns shots and it then reveals the beginning scene with Burke and woman, on ground bleeding out. cut to black
​
we cut back to the therapy session, as she looks at him like wtf. then she says, give me 1 moment... we cut to black and show. To be continued....
​
​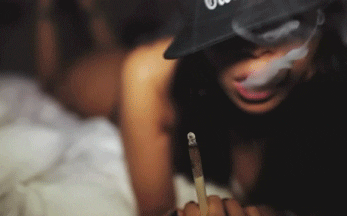 1/2