"Song 4" will be simple but theatrical video based around mirrors and alternate worlds. Think the movie "US".
​
We open the video the video with Jmoney walking into a dark room with one mirror on the wall. He picks up a key off the floor. when he looks up and catches his reflection moving without him. His reflection calls him over when we get closer and we see a key hole. His reflection points to the keyhole encouraging to unlock the door. Unfortunately his reflection tricks him and switches places and takes over his life. He's locked in the mirror watching his life.

As we go through Jmoney's day he will be straight face no emotion a little off. Starting off with him walking through a street to his house. He walks through touching everything. he catches his "reflection" and we see Jmoney trying to get out but he just laughs at him.

Jmoney dressed in a black tux walks to his girl also dressed in black and walk down into a colorful party. Everyone in a costume, masquerade.

Live in a party

Jmoney's master performance will be in that room with a bunch of mirrors (example in moodboard)
​
Master performance
Jmoneywill be in a "room" mirrors. We will get shots of him performing the full song. We capture this 3 ways wide, tight and slow motion. For his slow motion shot it will be him just looking in the mirrors; laughing, evil stare and various other emotions.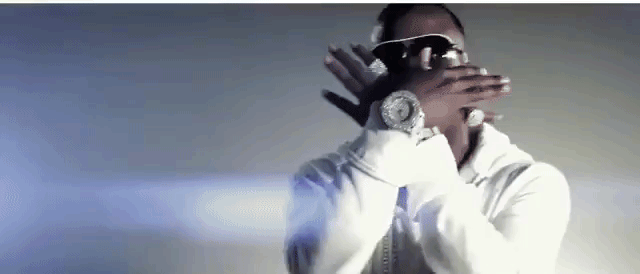 Opening scene and master performance outfit idea: all white outfit with jewelry hoodie, jacket, mirrored shades, jeans and shoes
Party scene black tux and dress shoes paired with a black masquerade mask. Only jewelry is a watch